Contact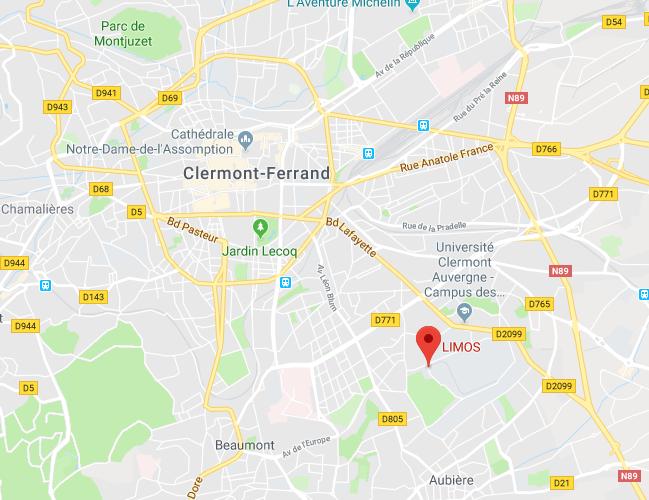 Office A012
Laboratoire du Limos
1 rue de la Chebarde
Campus Universitaire des Cézeaux
63178 AUBIERE

Presentation
Main Topics :
Combinatorial Optimization, Polyhedral Approach and Characterizations, Algorithmic Game Theory
---
News :
Workshop on Polyhedral Approaches for Combinatorial Optimization (Celebrating A.Ridha Mahjoub 60th birthday)
IPCO 2017
COSI 2017
RAIRO -- OPERATIONS RESEARCH : special issue dedicated to COSI 2013
---
Phd Students
Current :

Rafael Colares Borges de Oliveira : supervised with Hervé Kerivin.
Henri Perret du Cray : supervised with Laurent Beaudou and Vincent Limouzy.
Salsabil Grouche : supervised with Fatiha Bendali and Jean Mailfert.

Past :

2011 : Jean-Christophe Gay, Phd thesis at Clermont II university.
2014 : Rahimeh Monemi, Phd thesis at Clermont II university. Co-supervised with Philippe Mahey.
---
Scientific Popularization
---
Grants
2015 -- 2018: Co-coordinator of TASSILI project with university of Béjaïa, Algeria.
2013 -- 2017: Local co-coordinator of the project ANR-BLANC-ATHENA, with the laboratories LI, Heudiasyc, LAAS.
2015: Coordinator of PEPS CNRS project, with the laboratories LIG, LIRIS and ICJ.
2011 -- 2014: Coordinator of PICS project CNRS-IBM.